Archive for the 'Twitter' Category
After a great 3 years working in a school, I am finally going to be starting my PGCE at Loughborough University in September. Despite being slightly nervous, I am heading back to University full of confidence in my own ability to teach. Why? Well the opportunities I had over the last 3 years, from teaching PE and Geography to a Head of House role and DofE Coordinator has prepared me for the teaching profession.
Anyone wanting to get into teaching – I strongly recommend that you work in a school before you start your PGCE. Too many of my friends who went straight into Teacher Training after graduating and are no longer in the teaching profession as they were not fully prepared or 'in the know' about being a teacher.
Twitter has also taught me so much about teaching and being a teacher; actually more specifically, the other educators on Twitter have inspired me! I know that over the next 11 months of my PGCE, it will be you, the Twitter community that will provide me with that extra support and guidance, and I thank you!
I will continue to blog good practice via this blog as I have done in the past, but I will also be keeping you up to date on the highs and lows of my PGCE.
On Friday 4th May I presented to the Cluster Primary Heads on the use of innovative I.C.T in education, specifically highlighting the use of iPads in schools.
This blog post is a quick summary of the content I covered during that meeting, although not exhaustive, it was an introduction to a set of curious Primary Heads that are looking into the purchase of iPads for their schools.
I would appreciate any feedback and/or clarity on any issues that may be highlighted throughout the post.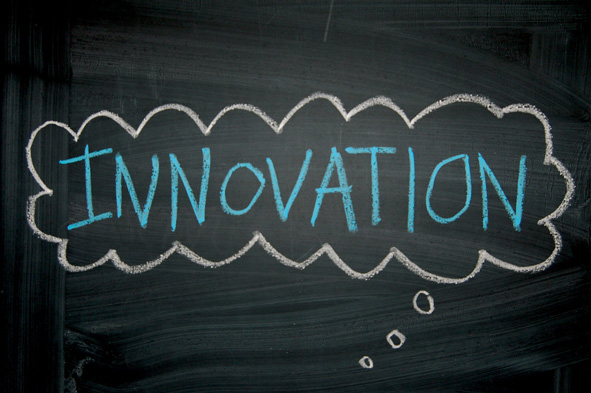 iPad's – Administration:
Buying Apps: we discussed purchasing apps for numerous devices, and there appears to be conflicting advice. From further research there appears to be different rules in the USA and UK and at present there is no barrier in purchasing one app for multiple devices.
Security: Apple's iCloud allows you to track your devices from another devices or website using it's CPS capabilities. If you download the 'Find iPhone' app this will allow you to externally track.
Storage: Although I do not know of any specific product, there are hundreds on the market designed to store a number of devices.
Internet Safety: If the device is using your schools Wireless network that has restrictions, it will not allow the user to access blocked websites through the device.
I have been recommended www.KRCS.co.uk for schools looking at purchasing iPad's/iPods, however there are other companies out there that may offer better deals/services.
Apps for Staff:
Dropbox: online/multiple device file sharing. Gives the user access to their files across devices/platforms/locations. Possible uses: sharing resources between cluster schools/sharing cluster documents for head teachers.
Explain Everything: turn your lessons into videos for students to access from anywhere if you upload them to YouTube or your schools website.
Evernote: synchronised notes between numerous devices and computers.
Skype: invite Authors and other people into your classroom for your students to ask them questions, or link your classroom with another classroom somewhere else in the world?
Twitter: continual 24/7 CPD.
Socrative: I gave a quick demonstration of this app, great for plenaries.
VGA cable/Apple TV: used to synchronise your device to an IWB or TV. You can purchase an exchange box to allow your Apple TV to connect to an IWB. The benefit of Apple TV is that it is totally wireless and you an synchronise more than once device.
Apps for Students:
There are thousands of Apps out there! In the end it is down to the individual teacher to find the Apps that will suite his/her style of teaching and their students. However we can always introduce them to resources and apps to get started. Check out these websites with lists of Apps you may like to use in your school:
Here are the Apps that I recommend you may like to download as a starter.
PopMath
PocketPhonics
Songify
Singing Fingers
Google Earth
World Atlas
Socrative
QR Code Scanner – bring your notice boards/textbooks/exercise books to life by attaching videos/text/websites and much more to a QR code.
Educreations
Comic Life
VoiceThread
Blogging
Blogging as a class/school has proven to improve literacy scores. Heathfield CPS in Bolton (http://heathfieldcps.net/) is the example I gave at the meeting; please check out the website that is now based around the class blogs. Mr Mitchell (@deputymitchell on Twitter) introduced blogging in 2009. The stats, based on Literacy Attainment:
9% >level 5 (2009) to 60% >level 5 (2010).
2 years progress in 12 months (2010).
SEN: 3 years progress in 12 months (2010).
Improves social interactions with staff, students and parents.
The power of the audience is one of the main motivators for students to write blogs.
Helps engage students, parents and teachers
Makes learning cool
Raise standards
Breed competition
Motivate pupils
Innovative use of I.C.T.
All schools can blog safely if staff, parents and students follow simple instructions and moderate all comments. The attached ICT policies and risk assessment will help you design a policy for your school. Peter Ford (@peterford on Twitter) is a great guy from NorthantsBLT that can help your school get started with blogging.
Twitter for CPD
I strongly recommend encouraging your staff to become involved in the CPD revolution: Twitter (more information in the attached 'Innovative Teaching.docx' file). Please follow me on Twitter @MrWickensPE.
Good evening, morning or afternoon, (depending on where in the world you are)
I have been meaning to start blogging for a long time now; infact I have tried on numerous occasions. Tweeters like @deputymitchell, @dugghall and @mrrobbo have inspired me to share the great CPD I face on a day to day basis through Twitter and my day to day job.
Who am I?
I am a 23 year old trainee PE teacher. I am currently working at a state secondary school in Northamptonshire in a number of roles. My official job title is PE Technician, as well as Head of House, Teaching Assistant and Unqualified Teacher (Geography). Yes, you could say I hold a number of roles in school, but surely I want the best teaching experience I can before I head to Loughborough University in September 2012 to complete a PE PGCE? Well, to add to that, I also have my own Yr9 Tutor group as well as co-ordinate the student voice and the Duke of Edinburgh Award.
I count myself very lucky in the experiences I have had so far in my dream to become a teacher. The people I work with on a day to day basis have supported me all the way and wouldn't be where I am now without them.
However, I strongly believe that Twitter has enabled me to experiment and has provided me with an endless list of ideas to incorporate into my teaching. Hopefully I can repay you all by sharing what has/hasn't worked for me, what apps I feel can improve our teaching and discuss the new hot topics in Education.
I really hope that you enjoy following this blog, and keep your eyes open for the next one.
Please follow me on Twitter (@mrwickenspe) and say Hi.
Thanks,
Ross